We strive to acquaint you with the best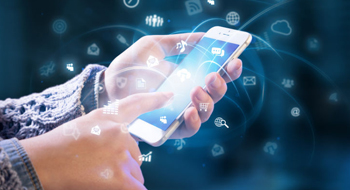 CallsVU provide a network for the transit of the value added services (VAS) in the telecom industry. We deal in premium rate services across the globe. With direct tie-ups with the major worldwide operators we can offer our clients an extensive range of destinations at premium price with steady access. We show testament in our ability to both innovate and maintain strong ethical business relationships with both our customers and our suppliers. We provide our customers with a broad, complete and high-quality set of services while leveraging the benefits and efficiency that come with scale.
On time payments
At CallsVU we assure our customers to get paid timely whenever they want Tailored according to their own needs
24X7 customer support
We provide our customers with professional help at any hour of the day through dedicated account mangers
Real time statistics
Find your active calls in real time in order to monitor your ongoing traffic and your customer activity
Premium payouts
We offer our clients the best payouts in the market tailored according to your needs
No setup costs
Set your own IPRN business for free. You just have to register with us, get your traffic on our ranges and get paid
Exclusive Terminations
Make your choice from a wide range of our exclusive destinations with access from across the globe
All around the world, the CallsVU employees work hard towards this vision by providing advice, information, and solutions that makes a positive difference for its clients. Six shared values underpin everything CallsVU's professionals do:
We are inspired by a steadfast commitment to excellence, and strive to earn the lasting trust of our clients by consistently exceeding their expectations.
We want to increase the global reputation of Premium Rate Number Services as an important income stream and as an interaction tool between media and its recipients
We define ourselves as the link between telecom, media and financial services and continuously strive to achieve the best service and support.
We are committed to the continuous development of our people, and celebrate our individual and collective growth and achievements.
We have founded our firm on the basis of trust and respect of each other and have built it with an entrepreneurial spirit, fueled by dynamic teamwork and collaboration.
We believe that integrity, dedication, and perspective are the keys to ensure our enduring prosperity and success.