Bestowing you with the most exclusive services

International Premium Rate Numbers (IPRN)
International premium rate numbers or simply IPRN are such premium rate numbers for which the charges are higher compared to the ordinary numbers. In most common terms, IPRN is a value added services which are equal to domestic premium rate numbers with a sole advantage of functioning all across the world. These premium rate numbers are an immense advantage to any business or venture who wish to aim for international customers. A part of the call charge is given to the premium rate number provider as a form of payment.
Premium numbers are generally used for running media traffic using VoIP Services (Voice over Internet Protocol). These premium rate numbers are most preferred billing solution to charge the end user in exchange of various services provided by any of our clients. One greatest benefit of international premium rate numbers is that they provide an international platform to global customers where value added services are rare or not available at all.
Premium numbers are universally accessible and used for popular services like voting, live chats, TV games, quizzes, shows, horoscopes, internet access, adult chats, entertainment, tech support and much more.
CallsVu is emerging as a leading international premium rate numbers provider in telecommunications business. With years of experience in IPRN and a diligent spirit to work for our clients, we are here to provide you with perfect telecom solutions. Guiding you at every step in your venture and increase your traffic with premium rate phone numbers. Years of knowledge, understanding and timely payments with our clients has built a trustworthy repute among our clients as well as international premium rate numbers providers. We offer you more than 200 premium terminations worldwide with an experienced and trustworthy networks of clients and IPRN Company.
CallsVU provides you with best price for premium numbers. Our flexible payment cycles are available in daily, weekly, bi-weekly and monthly basis depending on the premium number you've chosen. Our payment modes are all too recognized and easy with Paypal, Moneygram, Western union etc. that directly transfers the payment to your bank account with our smooth and efficient services.
So go through our IPRN directory and choose the best premium number that suits your business. Our experts are there to assist you once it's done. Generate massive traffic on your business and collect continuous revenue. Also, should you require any other services that falls in our business range, our team will happily work out the best solution for you.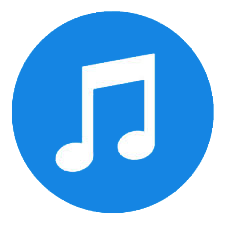 IVR Services
---
Interactive Voice Response is an automated telephony system that interacts with callers, gathers information and routes calls to the appropriate recipient. An Interactive Voice Response accepts a combination of voice telephone input and touch-tone keypad selection and provides appropriate responses in the form of voice, fax, callback, e-mail and perhaps other media. "CallsVU" is an expert in voice response application development and management, billing platform development, web applications as well as security and antifraud solutions with a focus on the telecom industry.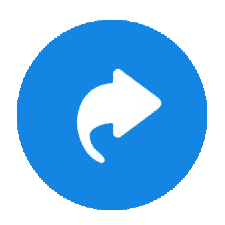 Redirecting Services
---
CallsVU gives its customers different and helpful steering choices. This permits its clients to get the call specifically on their exchanging server, whereby all numbers will be consequently diverted to your server from where you can deal with your approaching calls. This is done through Session Initiation Protocol. Session Initiation Protocol (SIP), is an application level signaling protocol for setting up, modifying, and terminating real-time sessions between participants over an IP data network. SIP can support any type of single-media or multi-media session, including teleconferencing. SIP is the signaling protocol that enables one party to place a call to another party and to negotiate the parameters of a multimedia session. The actual audio, video, or other multimedia content is exchanged between session participants using an appropriate transport protocol. Other SIP applications incorporate video conferencing, texting, present data, document exchange, fax over IP and internet recreations.

Domestic Premium Rate Numbers (DPRN)
Domestic Premium Rate Numbers or simply DPRN refers to the numbers specifically assigned for the purpose of generating revenue on the inbound calls. These numbers are usually used to provide any added value services to the customers. Access to these numbers is restricted to their specific domestic zone i.e. their country of origin and the services provided can only operate within those domestic boundaries.
The tariffs for DPRN are higher than usual numbers and a part of the amount goes to the service provider in form of payment. The price for these premium rate numbers vary from country to country depending on its origin and in most cases decided by the service provider itself.
Promotion of these domestic premium rate numbers provide a significant growth in the market of any business or venture. To get traffic on domestic numbers all you have to do is promote your numbers through TV, radio, newspapers, social media or any other marketing strategy so that they are widely visible and easily accessible. Premium rate numbers can target your services and fetch increasing leads for your business.
We offer our customers with various solutions used for domestic premium rate numbers such as horoscopes, live chats, voting, quizzes etc. Providing a flexible approach to you and mold our services as per your requirements. Also you can request any other solution which falls under our service range, and our expert team will be happy to provide you with prompt assistance. CallsVu is at the ready to boost your business.